.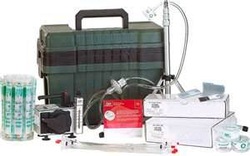 Air Quality Testing

The air you breathe on a daily basis can have a significant impact on your health and overall quality of life.
At Lakeshore Home Inspections LLC, we offer indoor air quality testing for home
and business owners across LaPorte, IN.

At Your Service

Poor air quality has been linked to a variety of
ailments, from headaches to fatigue to sinus problems. Polluted indoor air can
also trigger allergy attacks and the uncomfortable symptoms that come along with them. If you're serious about maintaining a healthy home or workplace
environment, count on Lakeshore Home Inspections LLC for effective air quality
testing and solutions. When you call on us, we'll come out and do a thorough
evaluation of your home or business to determine how your air quality fares. And if we do uncover a problem, we'll be happy to offer suggestions on how to
improve the state of your air.


It's time to put health matters first. Call us today to schedule an appointment for air quality testing (219)-379-7203.

---
.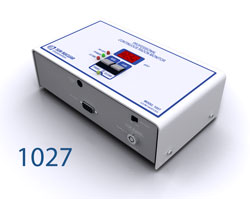 Radon Level Testing

Has your home been tested for Radon?


Radon is an odorless, tasteless and colorless gas that is virtually
undetectable to humans. It is released into the home by the decay of uranium,
usually found in the building's foundation. At high levels radon is extremely dangerous and carcinogenic. After cigarettes radon is the most common cause of lung cancer in both Europe and the U.S.


According to the Environmental Protection Agency, 1 in 15 homes in the United
States contain unsafe levels of radon.


Fortunately, radon testing and mitigation is now as easy as ever.


At Lakeshore Home Inspections LLC, we provide state of the art continuous radon monitors from SUN. We will place the monitor at your home or office. After a couple days we come and pick up the monitor and evaluate the test results the same day. If it indicates that your home contains unsafe levels of radon Lakeshore Home Inspections LLC Will refer you to a network of Licensed and certified radon mitigators.


Periodic follow up tests are always recommended for homes with high
levels of radon.


Don't delay; have your home tested for radon today! For a service
estimate or quote call us today at (219)-379-7203.


---
.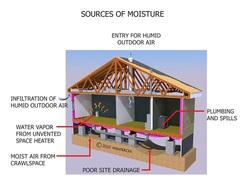 Mold Indoor Air Quality
If you've experienced water damage
or unusual musty odor in your home or
place of business, you may be at
risk of mold contamination. More than just
affecting indoor air quality, molds
can produce toxins that can cause serious
health risks in both humans and animals. The quality of mold remediation service varies widely from company to company, and choosing the wrong one can lead to recurring growth. That's why it's essential to hire a qualified, licensed home inspection agency to isolate the problem so you can stop it at the source.



Your Safety Comes First At Lakeshore Home Inspections
LLC, you and your family's safety is our first priority. To that effect, we only
use proven safe and effective equipment and methods in accordance with or
exceeding industry standards, and all our personnel are hand-picked for
experience and competency.


If you suspect that you may have a mold problem, call us today at (219)-379-7203 to speak with an expert, and let us give you the peace of mind that comes with a job well-done.

---
.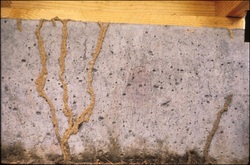 Check For Pests In House
If you suspect a rodent or termite problem, don't kid yourself—more than just eating your food and keeping
you up at night, these pests can also spread disease and cause severe structural damage to your home.


Specializing in Wood Destroying Insects infestations, we are committed to giving homeowners the peace of mind that comes with freedom from pests. Using the latest methods and technology, we perform a complete evaluation of the access points in your home or business to accurately assess the situation and preclude any future invasions.



Rats, termites and many other pests multiply rapidly, so call us before your
small problem becomes a big one.



"Rodent-borne diseases are spread directly to humans through bite wounds,
consuming food or water that is contaminated with rodent feces, coming in
contact with surface water contaminated with rodent urine, or through breathing in germs that may be present in rodent urine or droppings that have been stirred "into the air"

-Center for Disease Control (CDC)


---